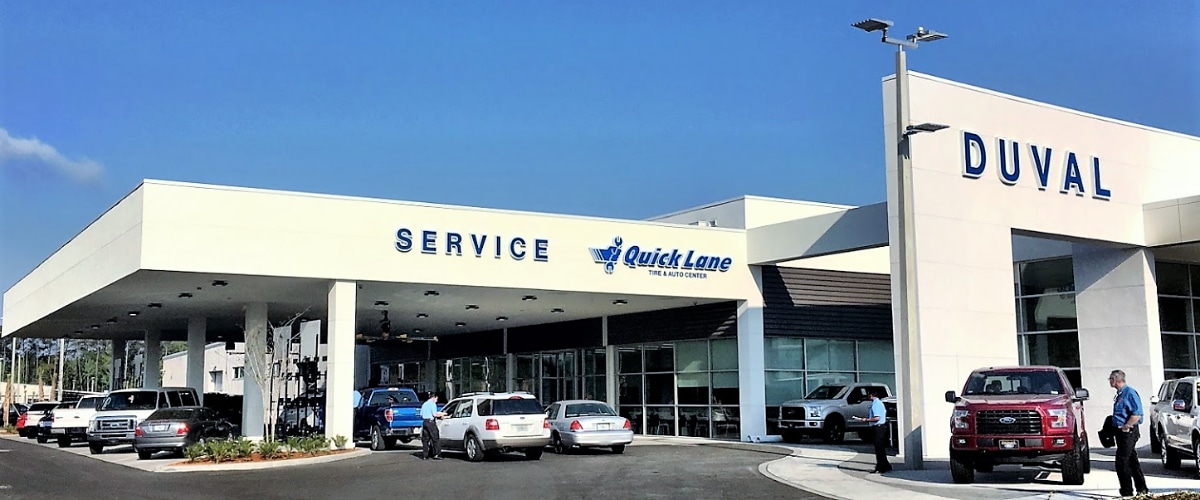 At Duval Ford We Have All Your Parts and Accessory Needs Covered
Any time you're in need of some Ford parts, or generic auto parts in the Jacksonville area, Duval Ford can help you. We make it simple and provide multiple ways for you to get the parts you need from the routine easy-to-install parts, to our service team helping keep your vehicle integrity high by using only the right parts for your vehicle. Whatever it might be, we have it or can order it for you making our parts center the place to stop for all your needs!
Our parts center houses all kinds of automotive parts so that you and our service team can be prepared and have the right parts on hand to many any repairs to your Ford, or any vehicle of any brand. You can count on us getting parts directly from Ford to service your vehicle with as it will help keep the overall integrity of your ride high, and provide longer-lasting quality on your drives through Jacksonville along with the surrounding area like MacClenny, Hilliard, FL and Kingsland, GA. Whether it's a gasket, air filter, brake pad, rotor, or any other vehicle component you need installed on your vehicle, we'll have either in stock, or put in an order for it.
Along with having parts on hand for service for your vehicle, you can also buy retail parts from us and pick them up at the dealership in person either coming in to find what you need, or ordering online. We carry all different types of basic parts that anyone can install or put in their vehicle like windshield wiper blades, different fluids needed, floor mats from carpet to all-weather rubber mats, splash guards, and much more. There's also accessories like truck covers, trailer hitches and bed liners as well.
Duval Ford is also a commercial parts center for wholesale parts in Jacksonville. We can help you find the right auto parts for your fleet of commercial trucks and vans and ensure that you're getting the level of service you need so all your vehicles out on the road getting the job done continue to do just that.
To learn more, contact us here in our parts center today and we can get started soon!
Order Parts Online