Ford Fusion
Available with Standard Gas or Hybrid Options
Shop Now
The New Ford Fusion Has Green Features and Convenient Design Elements
The Ford Fusion can take you to many destinations without polluting the environment. It's available in three styles, and each option offers something unique. Find your new Ford Fusion at Duval Ford in Jacksonville today!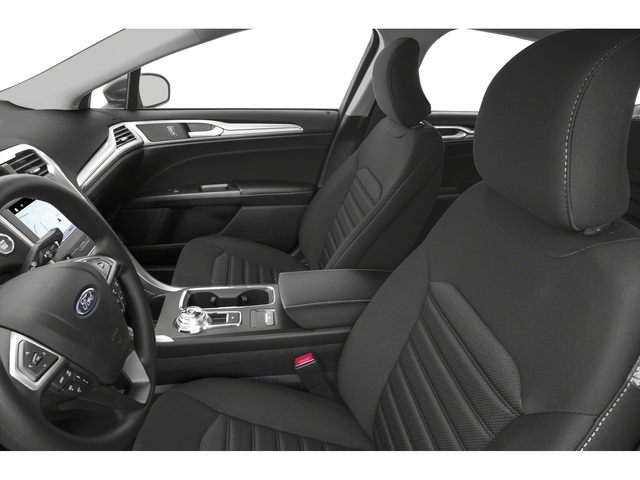 2020 Ford Fusion Design
One of the Ford Fusion's selling points is its design. This vehicle has a bold grill and flashing spoilers that stand out. Inside the cabin, you'll find a leather-wrapped steering wheel that provides grip and many plush leather seats that increase comfort.
The SE Appearance Package and the SE AWD Package are available for the New Fusion. If you pick the SE Appearance Package, you'll get halogen fog lamps, aluminum wheels, a leather-wrapped steering wheel, and more. The SE AWD Package features upgraded flooring, heated mirrors, and aluminum wheels.
Another great feature that's included with the Ford Fusion is a power moonroof. When it's opened, it lets plenty of light shine throughout the cabin.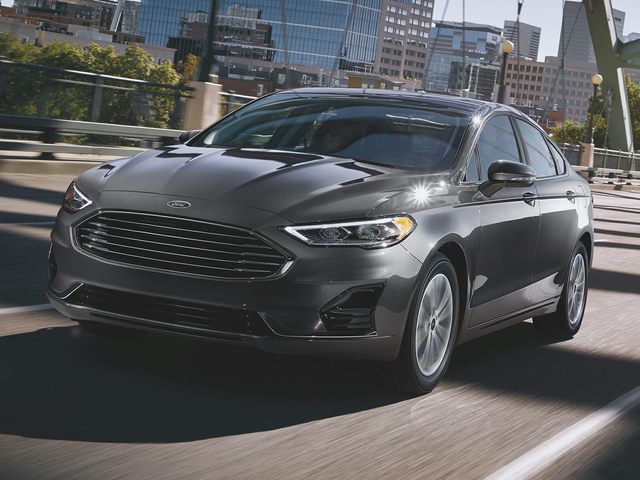 Get Ahead with Advanced Ford Fusion Technology
Adaptive cruise control is a standard Ford Fusion safety feature that makes the process of cruising in traffic easier. By reading traffic ahead it maintains distance even the when cars in front slow down. The strategic speed adjustments help the Fusion travel on a highway behind other cars within a safe traveling distance.
Dual-zone automatic climate control makes it easy to stay comfortable. With both front-seat passengers having their own set of controls, and your Fusion automatically adjusting to changes in temperature, you'll never have to fiddle with the controls again.
Lane keep assist and forward collision alert work together to keep you safe. By scanning road markings and the road ahead, it can tell when you're about to drift out of your lane and when there is an emergency situation ahead. Automatic steering adjustments can help keep you in your lane, while automatic emergency braking can slow you down when trouble happens ahead.
Shop Now