Customize Your Truck in Jacksonville
Duval Ford is Now an Offical ROUSH Performance Partner!
Custom Trucks, Cars & SUVs in Jacksonville
Do you have a vision of what your dream truck looks like? Is your SUV looking less awesome than you'd like? Here at Duval Ford in Jacksonville, we have a great selection of trucks that have been customized or we can help you customize your current truck or SUV. All to make sure you drive home in the vehicle you've imagined. Whether it's a lifted suspension with big tires, a custom set of wheels, or window tinting, we make sure the job is done right, MacClenny drivers can find it here. We have the expertise to listen to what you want for your vehicle and then take that idea and expand on it to bring you the exact vehicle that you want with an improved look. We offer a variety of services that are designed to get you the look you want, and it begins with talking to our team and learning what your possibilities are.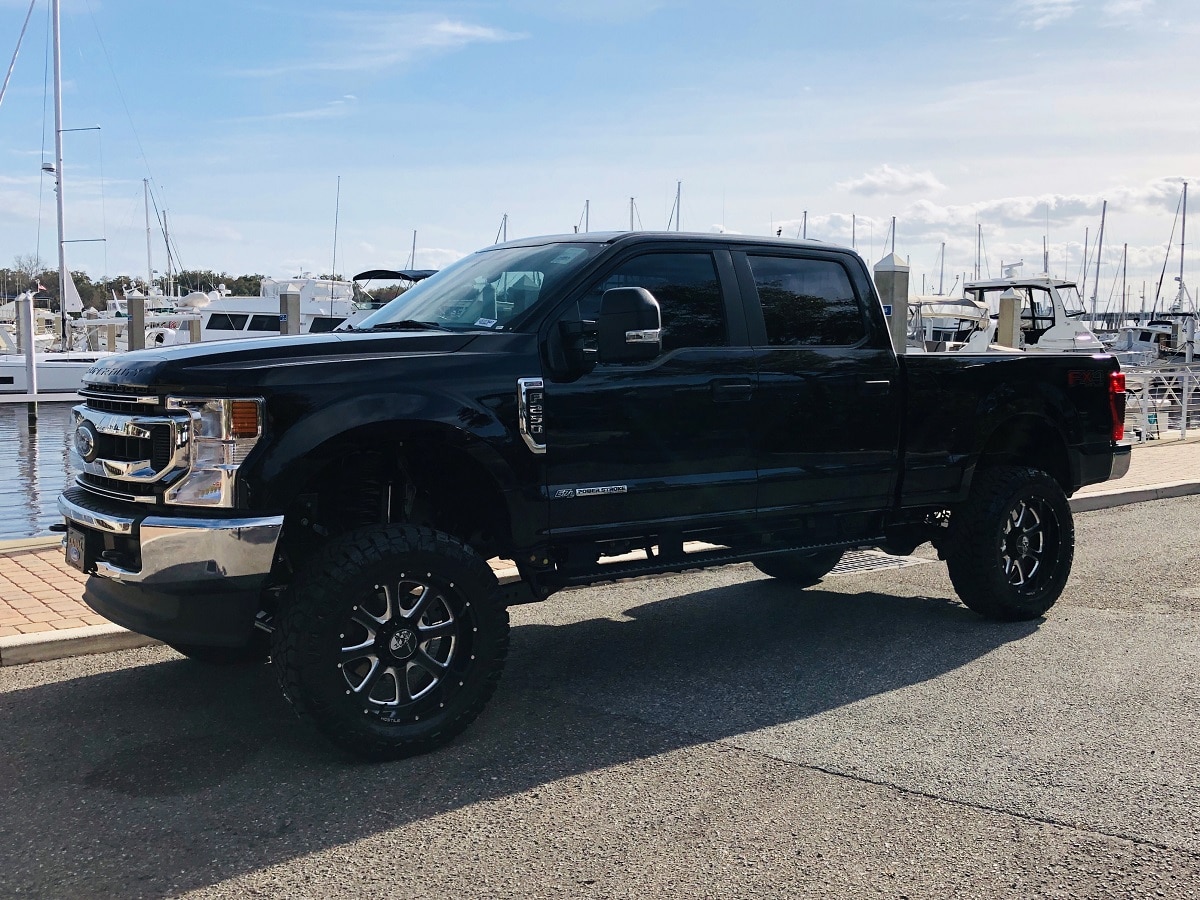 Everything for Customization in One Place
When you need custom work done near Callahan, we can help you achieve the look and feel that you're looking for without delay. Lift kits by Rough Country and ReadyLIFT help you achieve the height that you want so you can drive away with the truck or SUV that you've been dreaming of for as long as you can remember. Are you thinking about how you can take your great vehicle and make it better? We can help! To make the lift kit really stand out, you'll need to upgrade your wheels to be formidable and prominent. We have a wide selection from Wheels Hostile, Fuel, XD, KMC, Moto Metal, Asanti, American Force and more to give you the appearance you're going for.
If you're looking for some added protection for your truck bed, Hilliard FL can rely on us to provide it. Spray-on Bedliners from TOFF come with UV protection and a lifetime warranty so you can count on them to go the distance. We don't believe in doing anything half-way, and that includes customizing your truck or SUV. Here at Duval Ford, we even sell quality tires by Toyo, Nitto, BF Goodrich, and General to name a few, so you can be sure that we have everything you need to customize your vehicle the way that you want to for optimum performance.
Looking to get your windows tinted? We have LLumar, which includes a lifetime warranty, so you can count on us to help you customize how your pre-owned vehicle looks and keep it in the best shape possible. As a new partner of ROUSH Performance, our Custom Truck Center is growing. Now, do more than ever to really make your car stand out. 
Don't currently own a vehicle that you want to customize? Browse our new Ford inventory and find one. Whether it's a Ford Escape, Explorer, Expedition, F-150, F-250, or Ranger, we'll help you make it yours and customize it the way you like.
Lifted Trucks, Leveled SUVs for Sale in Jacksonville
Here at Duval Ford, we have a large selection of custom trucks for sale near Kingsland, GA, and they're from brands you trust to go the distance for you. These brands include:
These are just a few of the brands we can help you with, and when you bring your vehicle to us to tell our team what you're thinking of doing to it, we'll help you with the entire process. We have a large selection of parts and accessories that will give your vehicle an impressive look that you've been wanting. Do you have any questions? We're ready to help you find the answers.
We're ready to get started on your lift, window tint, paint job, and more to help you achieve that look and get you into a vehicle that showcases your personality. Contact our team today, and we'll be glad to help you to begin the process quickly.
Featured Custom Trucks for Sale