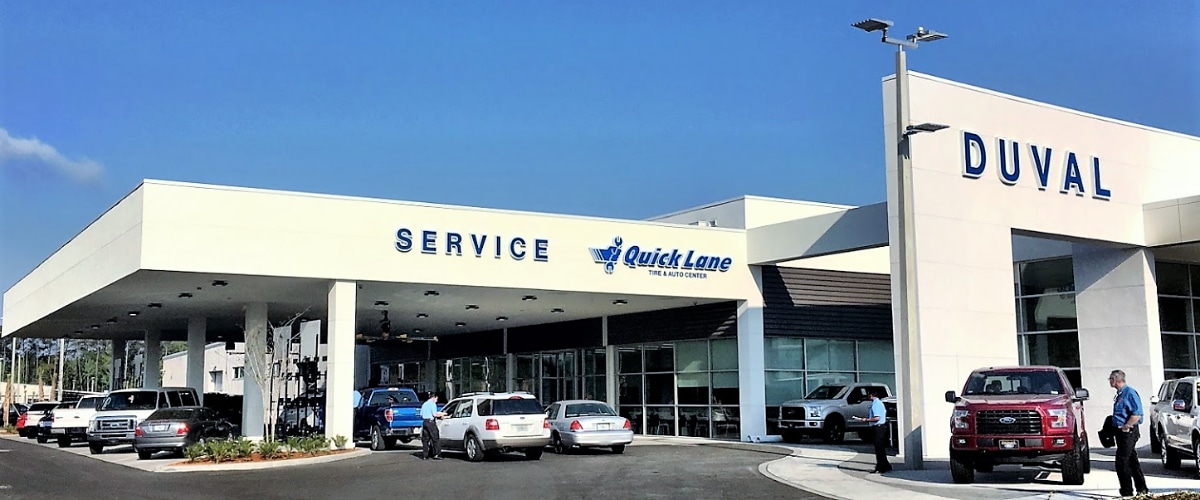 Duval  Ford Service Center
Comprehensive Ford service: quick at competitive prices here at Duval Ford
No matter what sort of Ford you own, be it a sturdy Ford SUV like the Ford Escape, a diesel Super Duty truck, a reliable F-150 or even an efficient Ford sedan like the Ford Fusion, you can rest easy in the knowledge that Ford builds vehicles that last. However, while quality construction is something you can always count on with Ford vehicles, they'll still require you to be attentive when it comes to long-term care and maintenance.

Fortunately, for drivers here in Jacksonville, FL who value their Ford vehicles, our Ford service center here at Duval Ford has always been one of the best places to accommodate all your regular maintenance and intensive repair needs.
Conveniently located on Waterside Drive just off of Cassat Avenue here in Jacksonville, our Ford service center offers recently constructed state-of-the-art facilities, the latest in genuine Ford parts and accessories, and a staff of certified Ford technicians who're wholly committed to helping you get the most out of your vehicle.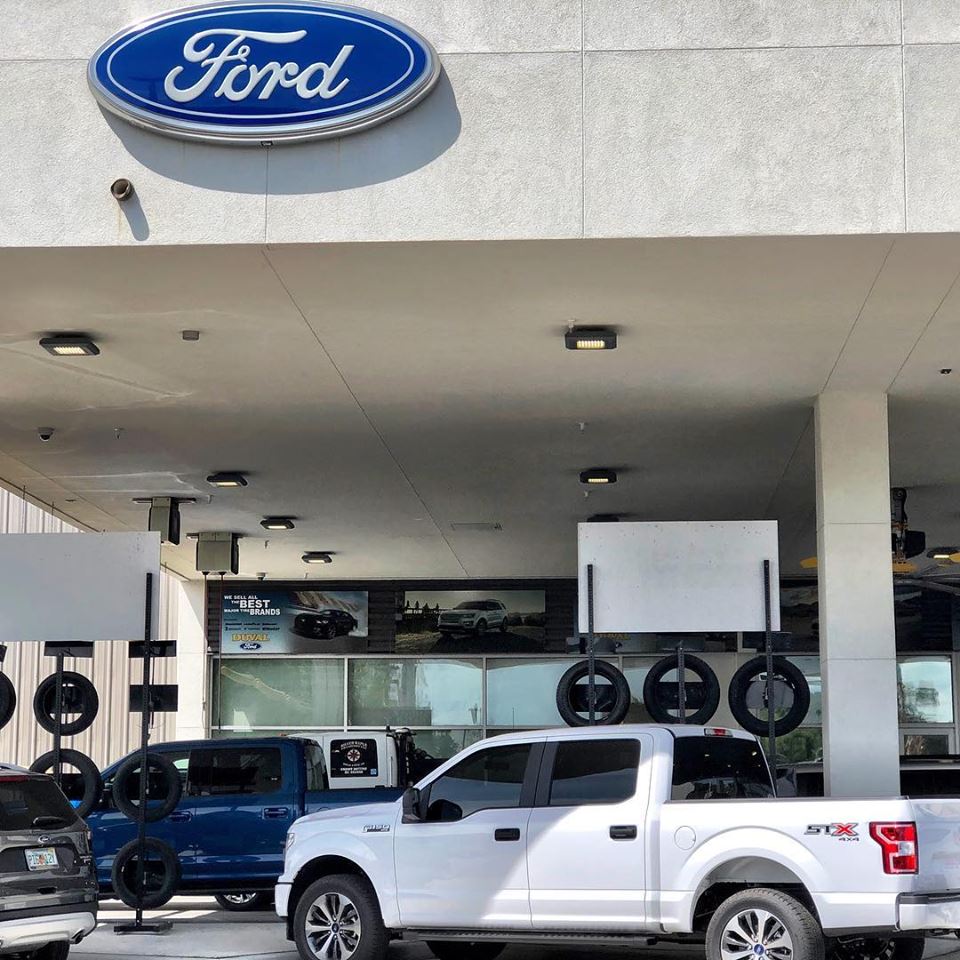 Our service menu runs the gamut of driver's needs here in Jacksonville, so you can always come to us for Ford maintenance and repairs, whether you need brake service, an oil change, a fresh set of tires, or any of the other Ford services we offer. Plus, with compelling service and parts coupons to take advantage of, finding room in your budget to get the best service for your car is a lot easier when you entrust it to us here at Duval Ford.
So, whether you originally bought your Ford from us or you're new in town and seeking a reliable service center in the Jacksonville, FL area, feel free to drop us a line if you've got questions about caring for your vehicle, or schedule your next service appointment to see how we can help you get the most out of your Ford for many years down the line!
Service Hours
Monday

7:00 am - 7:00 pm

Tuesday

7:00 am - 7:00 pm

Wednesday

7:00 am - 7:00 pm

Thursday

7:00 am - 7:00 pm

Friday

7:00 am - 7:00 pm

Saturday

7:00 am - 5:00 pm

Sunday

Closed
Contact Us